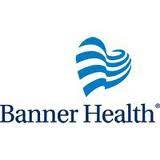 The RTA Healthcare Architects Team was recently chosen as part of Banner Health's "select list of architects". As one of three architecture firms to be added to this list in Colorado, RTA will provide design services in an ongoing capacity for the non-profit healthcare provider.
Banner Health is one of the largest non-profit hospital systems in the United States. With operations in seven states, Banner provides nearly $80 million a year in Charity Care and employs more than 35,000 people in 23 hospitals and healthcare facilities.
RTA was selected for future consideration on Banner's medium to large projects. The firm was selected on the basis of a tight criteria including expertise in healthcare trends and experience with providing phased renovation within occupied spaces.
Healthcare architect Kevin Gould, AIA, responded to the selection with enthusiasm, "RTA's specific abilities are a match for Banner Health's improvement projects. We look forward to the opportunity to assist Banner in their growth in this region."