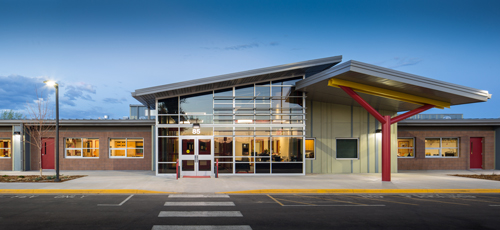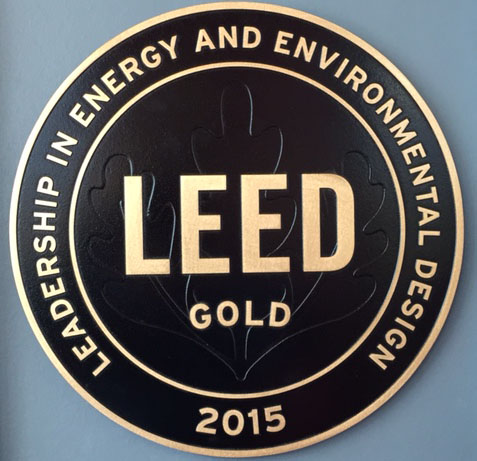 Ignacio Elementary School was recently certified LEED Gold by the U.S. Green Building Council. The Leadership in Energy and Environmental Design (LEED) Green Building Rating System is a point-based benchmark for the design, construction, and operation of high-performance green buildings. LEED Gold status illustrates a very high level of sustainability.
Ignacio's PK-5 Elementary School is the second building in district-wide Master Plan led by RTA. This Master Plan included the renovation of three existing school buildings and the design of a brand new middle school. In the second phase of the Master Plan, the existing intermediate (grades 4-6) building was renovated into what is now Ignacio Elementary. Existing and new classrooms were designed as flexible learning spaces with enhanced acoustics, daylighting through tubular daylighting devices and expansive exterior windows, and the ability to accommodate current and future technology upgrades. The high-performing, sustainable facility also uses a Geo Exchange System, a roof-mounted 50kW Photovoltaic Array, LED lighting throughout, and low-water native plants for landscaping.
The implementation of LEED sustainability standards is important to reduce the building's impact on the environment, to improve operating costs, and, most importantly, to create an environment that produces happier, healthier, and more productive students. High-performing facilities can improve comfort, promote learning, and advance productivity, while saving energy and doing what is right for our community. RTA chooses to live by these principles because they help create exceptional architecture.
Ignacio School District 11-JT is proud of their new elementary school because it reflects their values and aspirations.