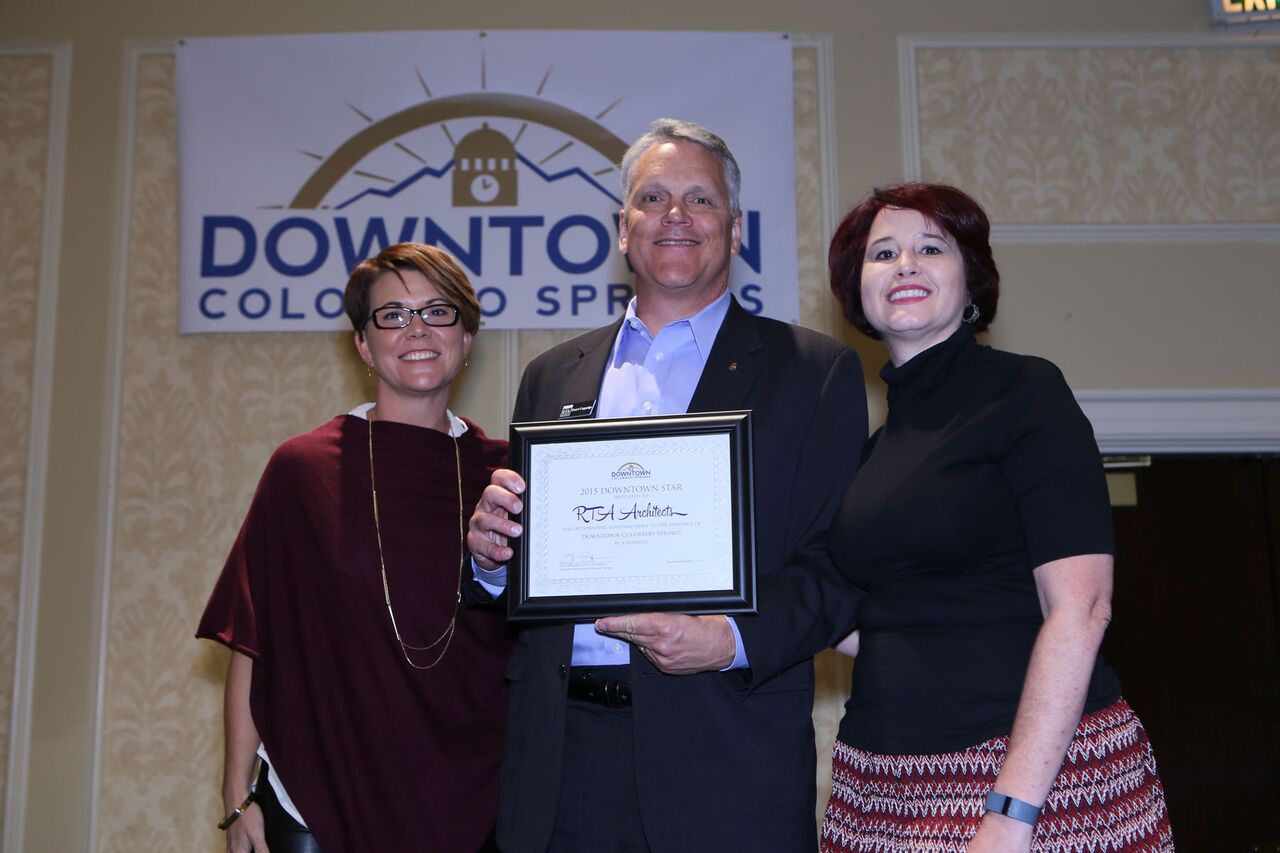 We were surprised and delighted to be honored by the Colorado Springs Downtown Partnership with a Downtown Star award, presented for "outstanding commitments to a thriving downtown." Our high school architecture class, which is one of the reasons we received the award, is offered every spring.
This is what they said:
"RTA Architects is known for a variety of architectural projects including health care, education and commercial projects, or for their recent selection as Project Lead and Architect of Record for the new Pikes Peak Summit House. What is lesser known is their free, 10-week, after-school Introduction to Architecture course open to area high school students. This year more than 20 students learned about site analysis, history, space planning, programming, architectural drawing, interiors, construction, engineering and more through RTA staff members and community guest speakers. Not only does the program provide kids with a realistic exposure to the industry, but for some students it is their first taste of Downtown Colorado Springs. Through the class they learn about the value of a vibrant downtown through architecture and design of the public realm."
Click the link below to see the other Downtown Star winners!
http://www.downtowncs.com/news/532-2015-downtown-stars-announced.html