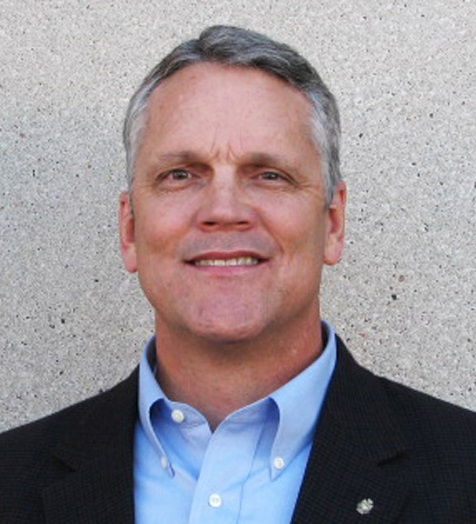 Colorado Springs, CO—Stuart Coppedge, AIA, has been elected 2016 - 2017 Treasurer of the American Institute of Architects (AIA). The announcement was made at the 2015 AIA National Convention held in Atlanta, May 14 - 16, 2015.
Stuart's long history of AIA leadership began in 2005 when he served as AIA Colorado South President, then AIA Colorado Treasurer, AIA Colorado President, and AIA Western Mountain Region (WMR) Secretary. He then represented the six-state WMR from 2012-2014 as an influential member of the AIA National Board of Directors during a time of significant change, serving on the Finance and Audit Committee as well as leading a select nation-wide group focused on cultural transformation within the AIA.
"We, as the AIA, must embrace our critical role in the future of our profession, balancing bold vision with fiscal responsibility," he stated to the convention delegates. "I believe I can bring great value by working closely with other elected leadership, CACE, and our great staff to devise and implement strategies that address our organization's current and future needs, and align our monetary policies with our members' priorities."
Coppedge is a principal at RTA Architects, which is celebrating 40 years of exemplary client service and innovative design in 2015. He is also a member of the Board of Directors of the Atlas Preparatory Academy, serves as an Advisory Board member of the Downtown Partnership of Colorado Springs, and was appointed in 2014 by City Council to a three-year term on the Downtown Review Board.