Welcome to Beyond the Blueprints, where we get to know RTA staff beyond their work lives. Join us in discovering the passions and interests of our amazing team!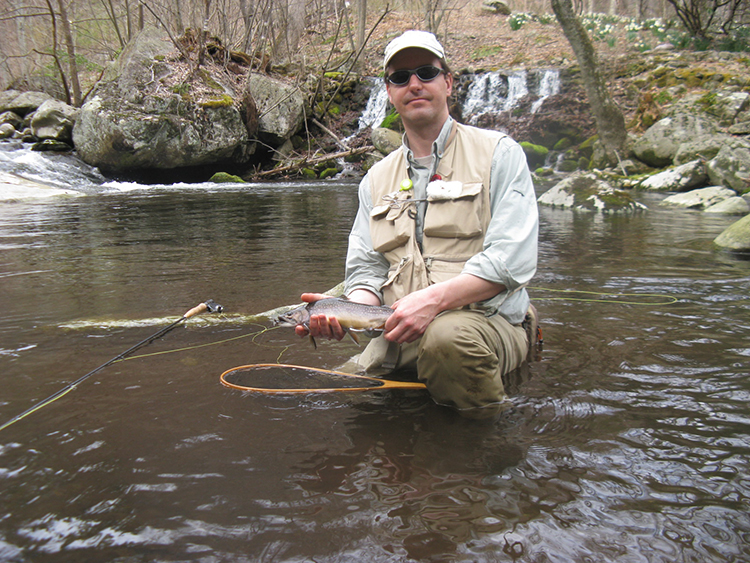 How did you get involved in fly fishing?
From a young age, my dad would take us on summer trips to the north woods in Minnesota and Canada. We'd stay in a cabin on a lake and go out to fish every morning and evening. There was a dusty old fly rod in the boat, and I discovered that it was the best way to drop a fly back in the lily pads where the biggest blue gills lived. Later, I learned about trout and bass, and now I fly fish for everything that swims.
How old were you when you started making your own flies?
My family has always been crafty. Around the age of 10, my dad gave me a kit that had a vice, feathers, and hooks, and I started making these big, ugly flies, but they worked! I tried them in all the little streams and ponds around where we lived - everywhere I could walk or ride my bike. I learned more about the insects, and continued to evolve, especially when I moved out west.
How does fly fishing in Colorado differ from where you grew up?
At this elevation and cold water, the rivers and lakes are mostly populated with trout. In Virginia, there are plenty of little brook trout streams in the Blue Ridge, but as soon as you get down in elevation to warmer water, you'll find more small mouth and striped bass. The stripers get really big, and are a handful on a fly rod!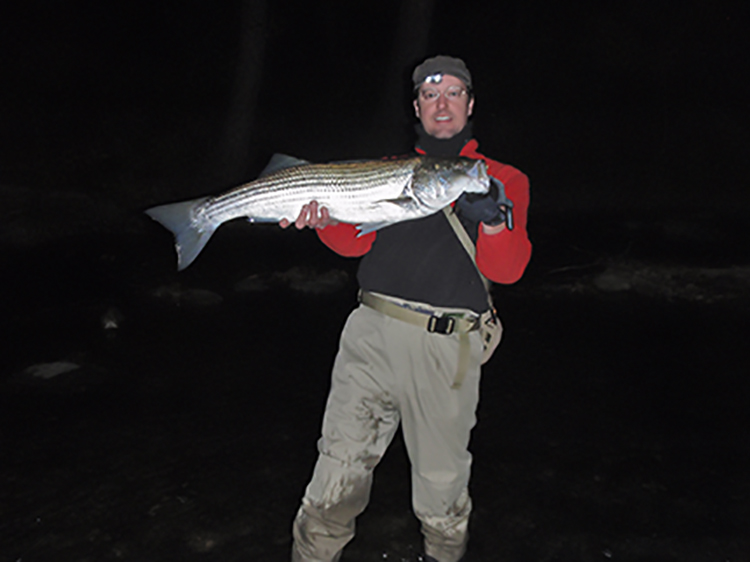 How do you find a "good spot"?
You have to go exploring and sniff it out, ask people, or spend money at a fly shop. It's a good idea to hire a guide. If I was going to Montana on a trip, for example, I'd hire a guide for the first two days and I'd ask him/her, "Where can I go on my own? Where can I take a boat? Where can I hike and fish?" There's a ton of information out there, and then there's a lot of information that's not out there. You just have to go and say, "I wonder what's up at the headwaters of this particular river" and follow the map. The fun is figuring it out.
Why do you catch and release?
Fly fishing has become so popular that the potential for overfishing is a real concern. Even early in the 20th century the native greenback cutthroat trout were nearly fished to extinction. Most of the places that I visit are regulated as catch and release waters.
Another cool thing about fly fishing is understanding the larger system. I learned the entomology of the streams so that I know what kind of flies to tie. Trout can be very selective in their feeding, especially the larger, older ones. If there's a Red Quill hatch, they usually won't bite on yellow flies because they key in on the most abundant prey species.
Have you ever had a Moby Dick?
Yes, once I spotted a huge trout swimming around in an eddy, eating tiny mayflies. It was cruising in a big loop, and I must have made twenty casts before the fly landed exactly in its path. It just came up and calmly ate the fly, and I jerked it right out of the fish's mouth and into a tree. You have to have patience and nerves!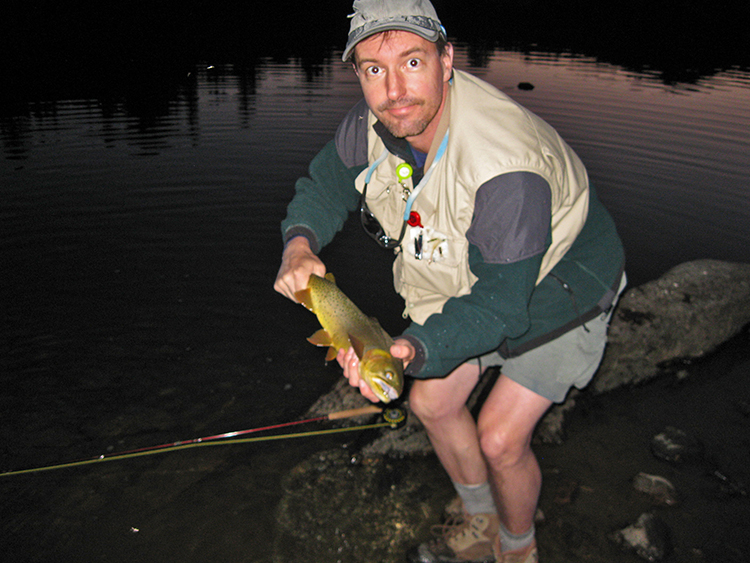 What's your favorite part about fly fishing?
The natural beauty. You're in an awesome setting and the insects themselves are beautiful. They're just these delicate little animals that only live for one day. The larva (nymphs) live under the water for a year or more and then in one day, they emerge, they molt, they mate, they lay their eggs, and they die. The fish are beautiful, the setting is beautiful; the whole thing just fits together. It's a great way to spend time outside.
What local resources would you recommend?