Welcome to Beyond the Blueprints, where we get to know RTA staff beyond their work lives. Join us in discovering the passions and interests of our amazing team!
How did you first get exposed to/become interested in doing home improvements yourself?
My dad and uncles would all reel me in for extra help on different projects, so I was introduced to home improvements at an early age. My dad was more of a woodworker, and I helped my uncles with tiling, fence building, and all kinds of projects.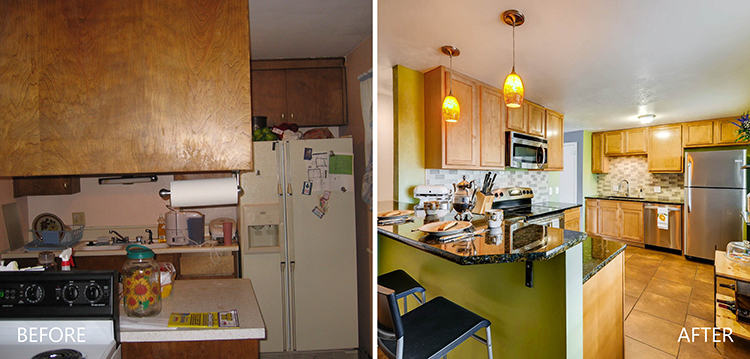 Did you have a favorite project when renovating your home?
My favorite projects are the ones I took on myself. My wife and daughter were visiting family for a couple weeks, and that gave me time to replace the front door and work on the master bathroom. By the time they got home it was basically all done; we just had to put in a new baseboard. By the way, we did replace every piece of baseboard in our house.
Did you have a least favorite project?
The kitchen displaced us heavily, so it was definitely one of our least favorite. The worst part by far, though, was the tile floor that we did. You're supposed to have a layer of plywood, cement board, a skim coat, and then you tile over that. We didn't want to replace that much subflooring so we decided to use this felt product you glue to the existing subfloor. You skim coat it, and then you tile over that. We didn't want to replace that much subflooring so we decided to use this felt product you glue to the existing subfloor. You skim coat it, and then you can tile directly on that. The offset is instead of adding two inches of subflooring we only added a quarter of an inch. It ended up taking us two nights to put the glue and felt down and the glue just got everywhere. The second day I did it, I just put on old clothes and eight layers of gloves so as soon as the glue touched it I could just peel off that layer. I'd rather buy a new subfloor one hundred times over than do that again.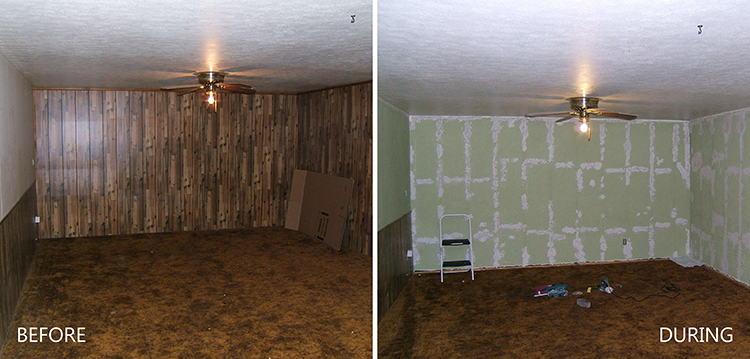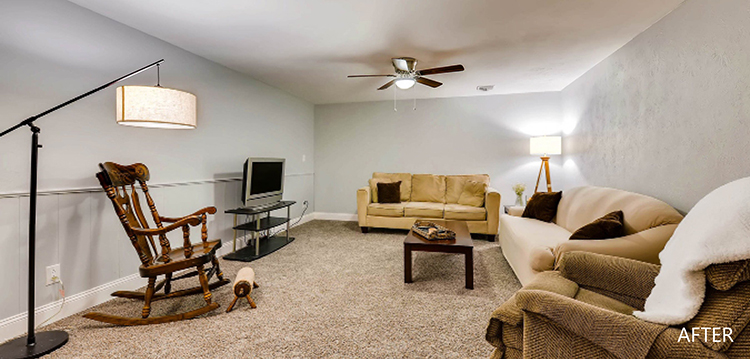 What advice would you give to someone who wants to start their own DIY home improvements but doesn't know where to start?
For my house I had to do a lot of things I'd never done before, so I watched a lot of YouTube videos to learn how to do them. I made a lot of mistakes along the way, but I learned a lot fixing them all. My father-in-law taught me how to tile, but outside of that it was a process of trying and re-trying.
I would also suggest you seek out people who know what they're doing. It's one thing to get a list of instructions, but it's something completely different to have tips and tricks. For instance, Greg (one of RTA's Interior Designers with a personal interest in woodworking) gave me some great tips for putting cabinets together, and Dave (RTA's Director of Construction Administration) gave me some good advice for plumbing issues. The other advice I would give is research, research, research. Don't just jump into something without thinking it through. You're always going to run into surprises, but having the tools and supplies on hand that prepare you for that go a long way. The only other piece of advice I would give is to have fun with it. You might not know exactly what to do or how to do it, but it's nice to "go for the gold" in the planning phase.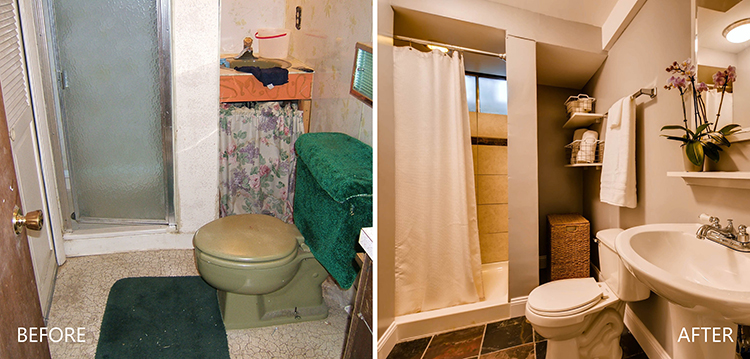 Where do you find your inspiration for design? Do you just envision it and create it?
Whether it's home improvement, woodworking, or being an architect, you have to assess the situation and gather all the facts. You want to know which way the sun is coming up, how people are going to interact in this space, what looks good, etc. You can't buy a piece of art without knowing how big the wall is that you're going to put it on. You have to think big and then work small. You start with the parameters then you figure out what's possible and what will fit in your budget.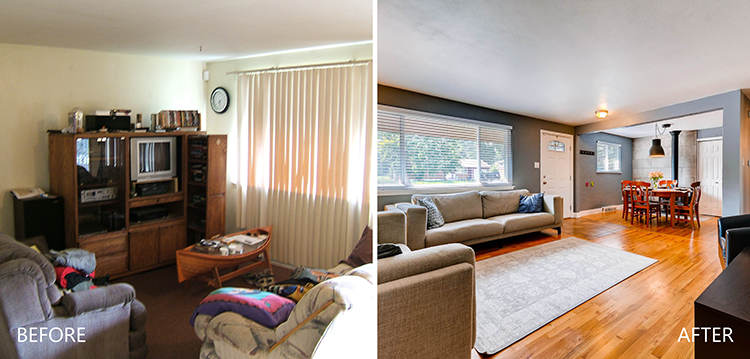 What should be the top priorities of renovations/improvements if you're trying to sell your house and can only choose a few projects based on budget?
There are two avenues: 1. What looks good and will get people in the door? and 2. What will pass inspection? We wanted our house to look nice, but also be an enjoyable, livable, properly functioning space for the next family. Aesthetically, a new coat of paint and trim will go a LONG way. If you want to stretch your dollar, a new countertop, new sink, new faucet, and new mirror can transform a bathroom. Pay attention to lighting too; you want to be able to light up an area really well while still being soft and comfortable to live in.