University Village Colorado

Why
Connecting through experience of place.
This project was the first phase of an urban renewal district established by the City of Colorado Springs (CSURA). Its goals were to revitalize a major north-south corridor adjacent to the University of Colorado at the Colorado Springs Campus and establish the architectural language for the urban renewal district. The owner, locally-based Kratt Properties, wanted to provide their guests with a unique, regionally-grounded architectural experience and was closely involved with RTA throughout the design process. RTA welcomes this level of involvement by both clients and the CSURA.
How
Ever curious. Ever learning. Ever improving.
Through the latest in building information modeling (BIM) technology and 3D modeling, RTA provided the owner with detailed studies of all sixteen buildings, public plazas, signage, and site elements throughout the project. RTA also provided full project branding and way-finding services.
What
Purposeful, engaging solutions.
The buildings at University Village Colorado are designed to provide the maximum tenant flexibility, while also allowing individual tenant expression to occur within a wide variety of specialty façades and architectural elements. Native stone, colored concrete block, stucco, metal roofing, and exposed steel framework are combined in a modern interpretation of a hillside village. Located across the street from the University of Colorado at Colorado Springs, University Village Colorado is an 80-acre project with over 600,000 square feet of retail space.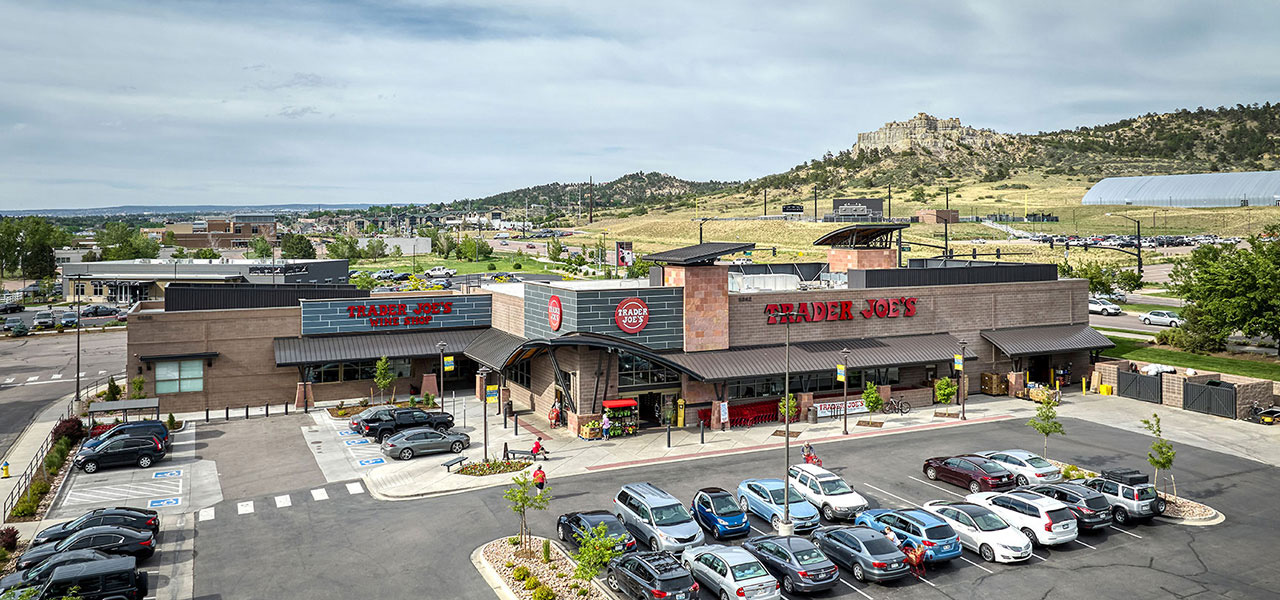 Project Details
Square footage: 600,000 sf of retail space
Project cost: $24M
Design Details
Urban renewal
Maximum tenant flexibility
Native materials
Full project branding
Wayfinding