Creekwalk

Why
Connecting through experience of place.
In 2015 the Coloardo Springs City Council declared a 100 acre section of land between South Nevada Avenue and South Tejon Street and Cheyenne Road and Motor City Way an urban renewal site. The designation created a public-private partnership with the goal of improving and revitalizing the area. In pursuit of this goal, several developers purchased land to create new centers of commerce in the neighborhood.
How
Ever curious. Ever learning. Ever improving.
The Equity Group enlisted RTA to design a specialty shopping center that connects the intersections of Cascade Avenue, Cheyenne Road, Nevada Avenue, and Ramona Avenue. RTA worked closely with The Equity Group and the City of Colorado Springs to develop the Creekwalk shopping center to ensure that it addresses the needs of the community and respond to local context.
What
Purposeful, engaging solutions.
Creekwalk brings fresh contemporary architecture while highlighting and beautifying Cheyenne Creek. By connecting these intersections with the creek experience, Creekwalk creates a sense of place and brings new life to the district. The shopping center features multiple restaurants and stores along Cheyenne Creek.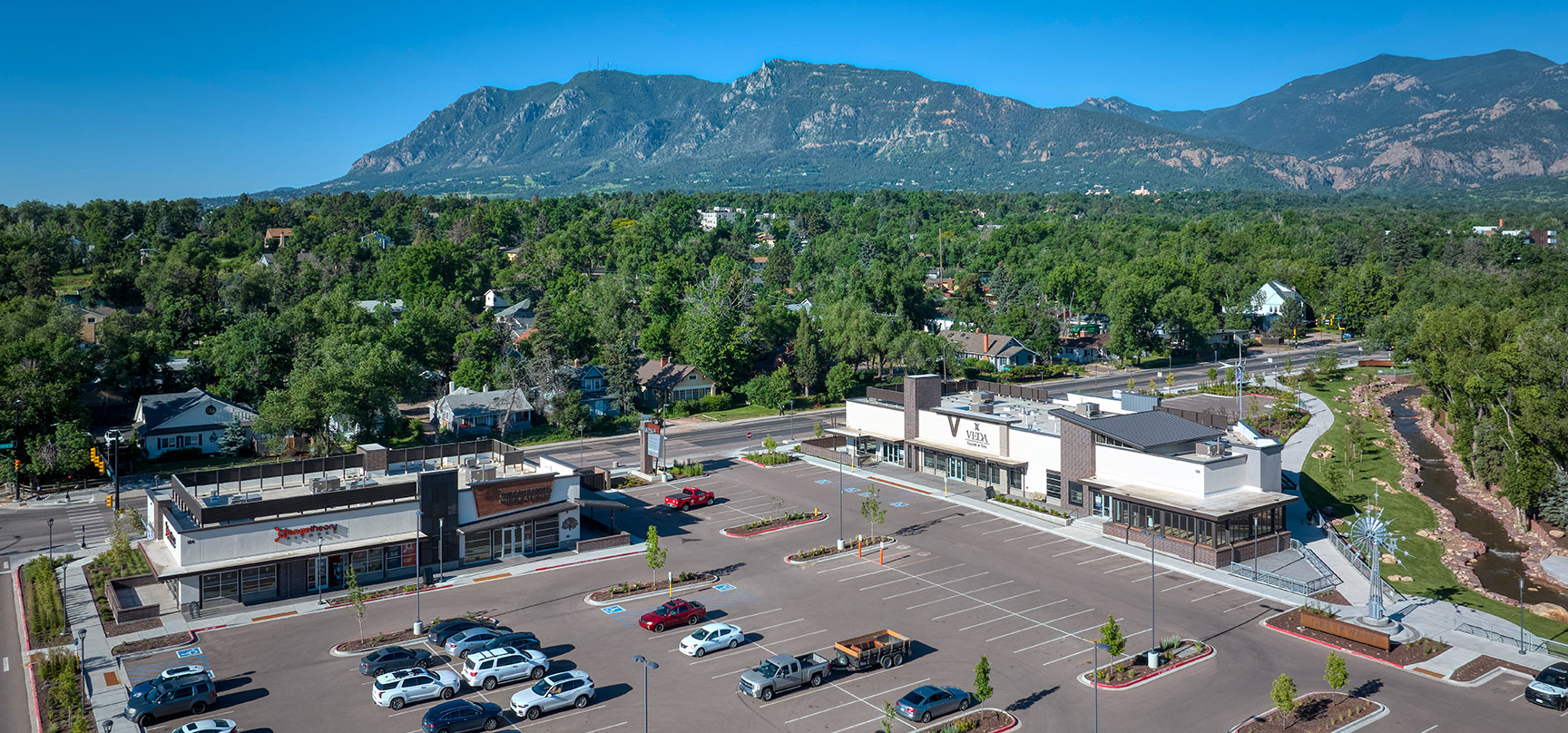 Project Details
Square footage: 52,300 sf
Project cost: $40M (est.)
Design Details
Urban renewal site
Contemporary streetscape
A calming pedestrian bridge at St. Elmo
Renovation of Cheyenne Creek to include a walkable and bikeable path
Restaurant locations to include rooftop patio and creekside dining experiences