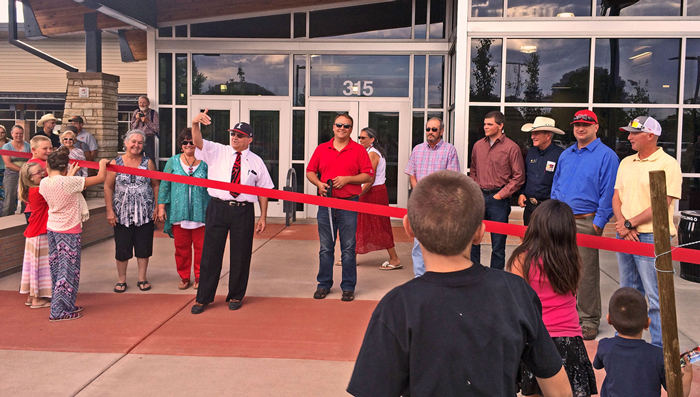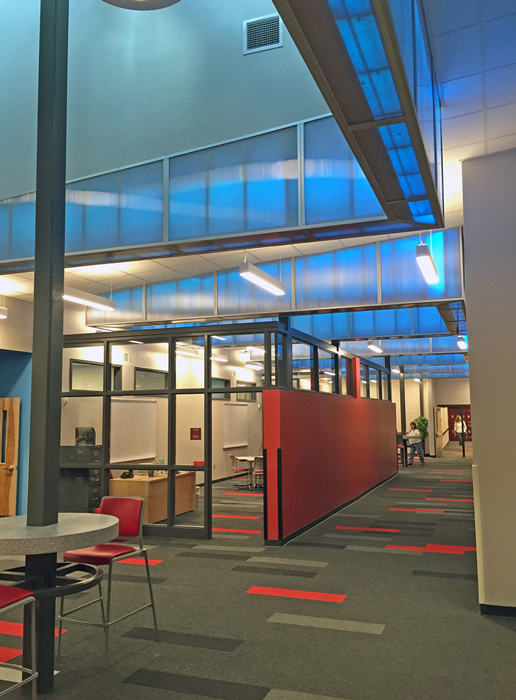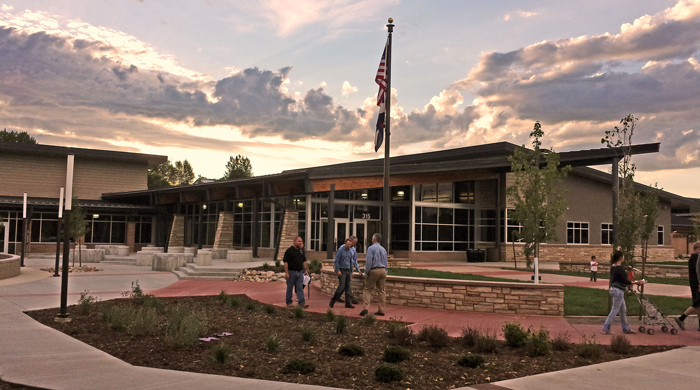 On Saturday August 15, 2015, Ignacio High School held its grand opening and ceremonial ribbon cutting. Superintendent Rocco Fuschetto led the ceremony, and dignitaries such as Colorado State Representative J. Paul Brown, Mayor of Ignacio Stella Cox, President of Fort Lewis College Dr. Dene Kay Thomas, and several Sothern Ute Tribal Council representatives participated in the event.
Design for this project began in January of 2012 and was completed over a year-and-a-half later in November of 2013. Construction began in March of 2014 and finished this month. Interestingly, while construction was in process, high school students were housed in the old elementary school building, which was empty because the new, RTA-designed elementary school was finished in 2013. Obviously, this was not an ideal situation for growing high school kids. However, students are now more excited than ever to be in their new school.
A unique part of this project's story is that the bond to fund the design and construction of the new elementary, middle, and high school buildings passed by a single vote. Now Ignacio School District reminds everyone that "Every vote counts!" Another unique element of this project is that the new high school combines the previous middle school and high school buildings into one unified facility. Also, there are historic elements from the old building included in the new school, such as the gymnasium and tile mosaics. One of the biggest changes to the old building is improved student security and site circulation through distinguishable parking and drop-off areas, a recognizable main entrance, and overall enhanced organization.
Several unique highlights of the new school's design include a state-of-the-art auditorium to support the growing performing arts program, synthetic turf football and baseball fields, and Southern Ute Bear Dance photographs that were digitized into dramatic graphics and strategically placed throughout the school.
RTA staff members Stuart Coppedge, Brian Calhoun, Ken Gregg, Greg Johnson, and Rick Taves had the privilege of participating in the event and enjoyed touring the new high school with the proud Ignacio community.