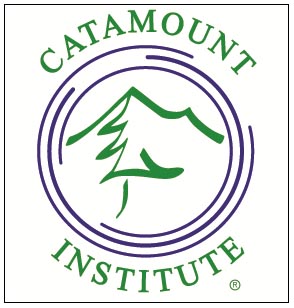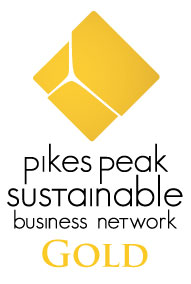 Catamount Institute and its Pikes Peak Sustainable Business Network are pleased to announce that RTA Architects has received Gold Certification from its Sustainable Business Certification Program. Catamount Institute's Sustainable Business Certification Program is an in-depth checklist developed to measure, verify, and recognize a business's sustainable actions. By completing the Sustainable Business Certification checklist, businesses are able to:
Reduce their overall operating costs
Assess current sustainable endeavors and establish a roadmap for achieving future goals
Discover opportunities for improving their triple bottom line
Learn to market and promote their sustainable business initiatives
The Sustainable Business Certification Program is anchored by a 100-point checklist divided into six categories. A business must complete all prerequisites and earn a minimum number of points to receive certification. Categories include:
Corporate Commitment, Social Responsibility, and Wellness
Energy & Water
Transportation
Material Management, Waste & Pollution Reduction, Recycling
Procurement, Operations and Maintenance
Professional Certifications, Affiliations and Business Innovations (Extra Credit Section)
Businesses that receive at least the minimum of points required receive one of four levels of Certification: Bronze, Silver, Gold or Platinum, and are recognized as members of the Catamount Institute's Pikes Peak Sustainable Business Network (PPSBN) at the designated level. Certifications are documented for two calendar years, based on the year of certification (e.g. "Bronze Level Certified, 2011-2012"). RTA Architects received 59 total credits, qualifying them as Gold Level members of PPSBN.
A firm of 28 employees located in Colorado Springs, CO, RTA Architects is an architecture and planning firm specializing in healthcare, education, retail and commercial projects. Supporting local, national and international communities, the RTA Architects' vision is to honor and value their people, their clients, and the communities they represent; to design buildings that are sustainable, functional, and aesthetically pleasing; and to generate long term economic success for their clients and themselves.
Founded in 1975, RTA Architects' multi-disciplined staff features a high concentration of registered architects and includes several LEED accredited professionals. In addition to their core strength of architectural design for new construction, renovation, and adaptive re-use projects, RTA provides technical expertise in a broad range of related services, including:
Feasibility studies including site selection and comparative analysis
Master planning
Site planning
Facility programming
Interior design
Environmental graphics, signage and way-finding