Welcome to Beyond the Blueprints, where we get to know RTA staff beyond their work lives. Join us in discovering the passions and interests of our amazing team!
In this issue, we hear from Associate Principal Mike Riggs and get his thoughts on his first attempt at grueling trek that is the Pikes Peak Ascent, a trail running competition that begins at the base of Pikes Peak, in Manitou Springs, Colorado, and climbs over 7,815 feet to the top of the 14,115-foot Pikes Peak.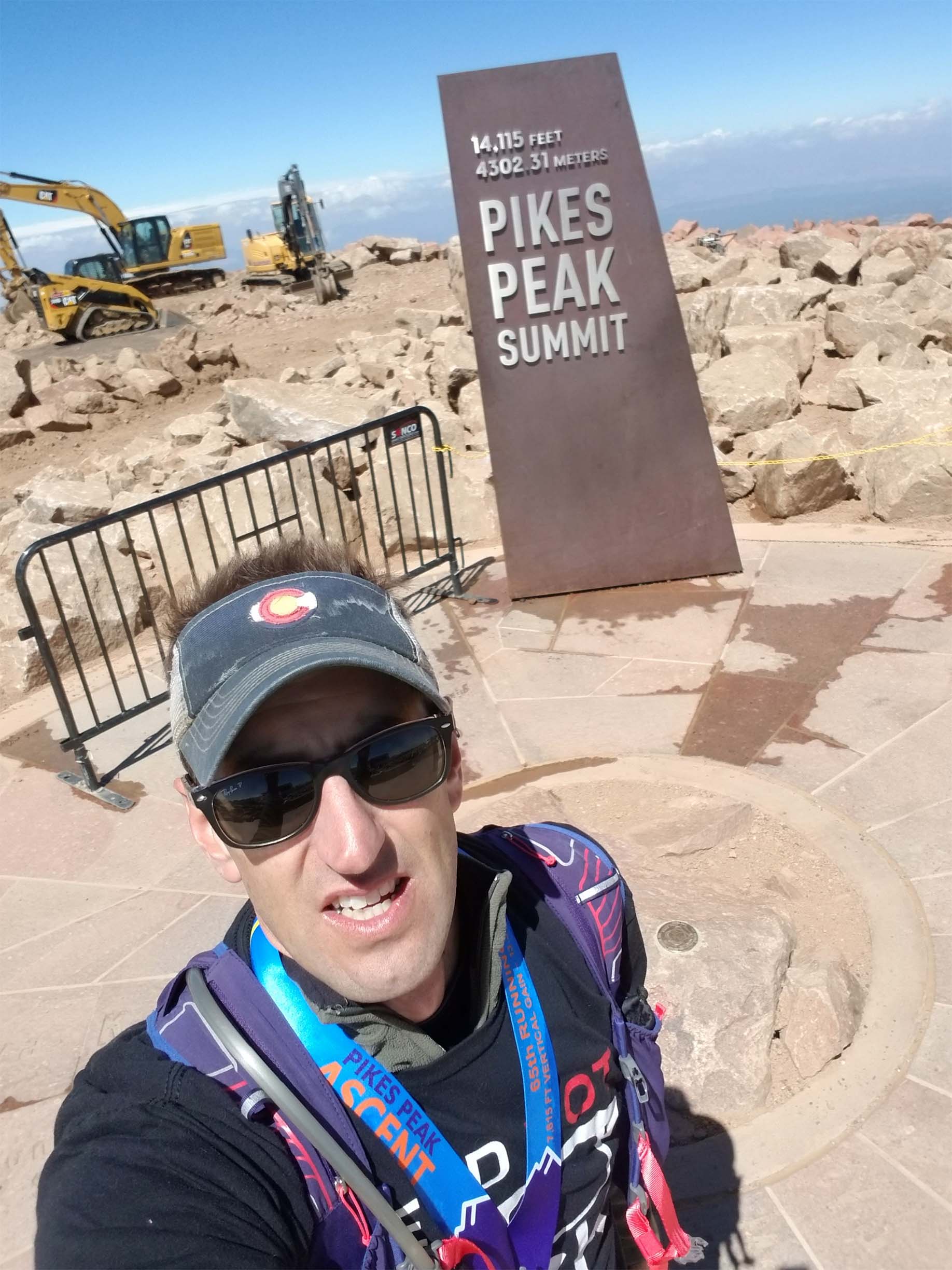 Is this the first time you've done the Ascent?
Yes. While I have hiked up Barr Trail, ridden the Cog Railway, hiked down the Barr trail with my family, and drove to the summit every week over the last three years to oversee the construction of the Pikes Peak Summit Visitor Center, this is the first time I have attempted to run the Ascent.
Why do you run?
I run to stay healthy, for decompression, and so that I can enjoy all the other activities that make Colorado a special place like skiing, hiking, paddle boarding, and mountain biking.
How did you train for this event?
When I first moved here in 2002, I heard about the Ascent and thought that would be a cool thing to do. As the years passed, I realized I was getting older and it wasn't going to get any easier. I really started training three years ago to complete a qualifying half marathon time. I had intended to do the ascent in 2020, but the race was cancelled due to the pandemic. That allowed me more training time, which was a good thing.
We are fortunate to have great parks and trails in Colorado Springs with easy access to Bear Creek Park, Monument Valley/Pikes Peak Greenway/Santa Fe Trail, Red Rocks Open Space, the Incline, and Cheyenne Canyon. With abundant trail options I try to squeeze in 30 to 50 miles per week. My kids will occasionally join me on their mountain bikes when I run on more tame trails.
How do you stay motivated?
My daily focus on the tremendous push to finish Pikes Peak Summit Visitor Center project over the last 18 months, given the weather and COVID-related delays the project faced, was an ever-present reminder of the challenges of the mountain. Running helps me decompress, so training for the Ascent was a really great thing for my mental health.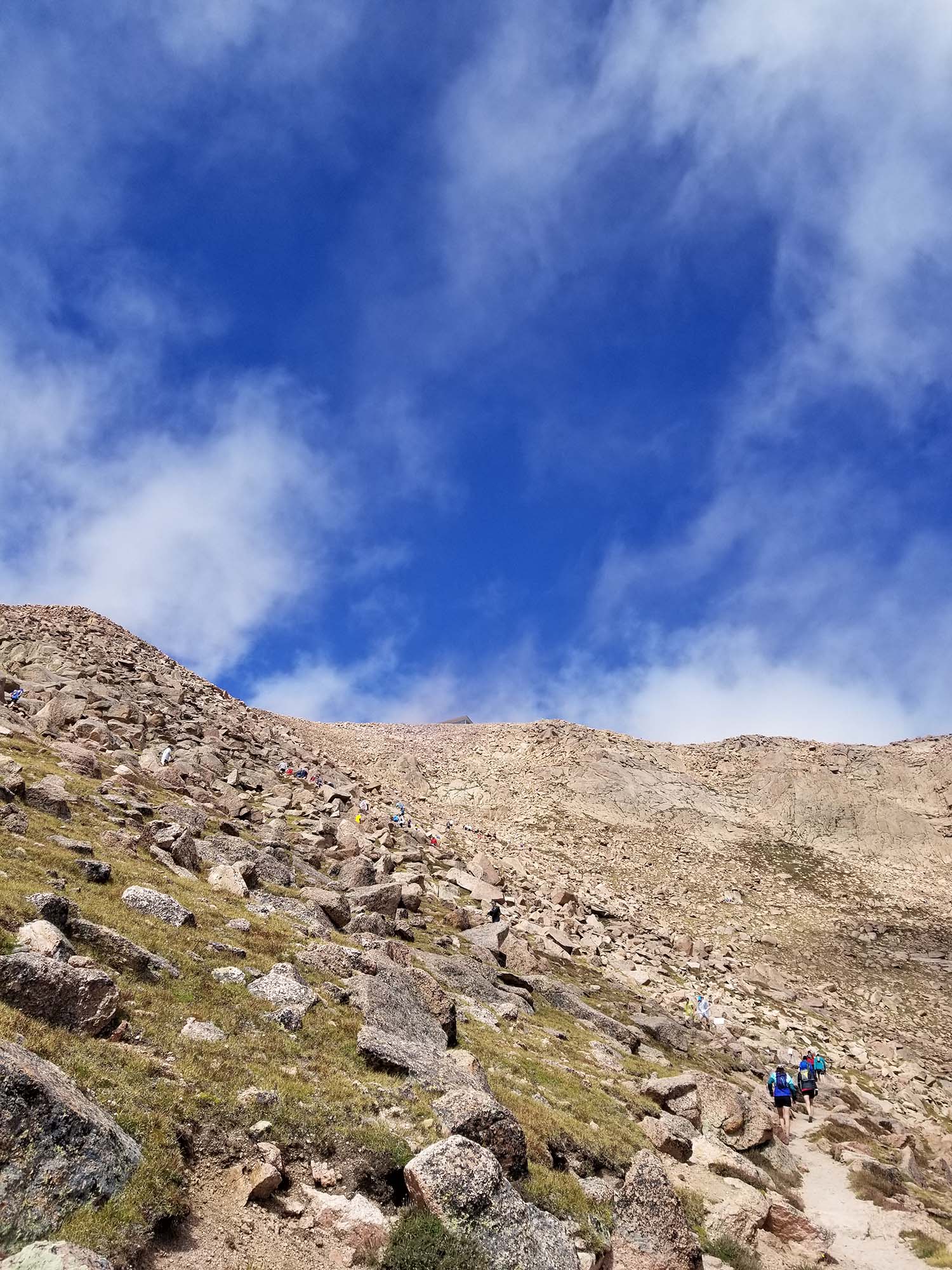 What is your thought process like during the run?
During the Ascent, it is really easy to get caught up in the moment and another person's race. I tried to keep MY goals in mind, focus on specific segments of the race, and listen to my body. Like most runners, I try to remind myself of why I am running and my goals. Without those it is really easy to lose focus and your drive.
How does your career in architecture relate to your life as a runner?
Running and architecture are as much about the process as they are about the end product. Running trails is a chance to enjoy a good sunrise or an unexpected Colorado view as much as reaching a finish line. Similarly, the process of working with a group through the unexpected iterations of the design and construction process provides as much joy as seeing the initial construction and creating places for the enjoyment of the masses.
Being an architect requires an attention to detail, strategizing, keeping a broad perspective, and endurance of relentless rigor. Paying attention to your body, knowing when to slow down or run hard, and the ability to push through to an ultimate goal parallel very well to being an architect.
I have learned over the past six years how Pikes Peak is unique and exceptionally challenging. The Ascent was a great capstone and also an embodiment of those challenges.
Are there any other races you plan to run?
I will be attempting a 55k trail run in Crested Butte at the beginning of October. It will be another unique challenge.