Welcome to Beyond the Blueprints, where we get to know RTA staff beyond their work lives. Join us in discovering the passions and interests of our amazing team!
You have several unique interests from painting to physics – where did they start?
It goes back to my childhood in Russia - my father was an architect, and when I was very small, I liked to look at his drawings and the models in his office. I thought I saw how things fit together. I don't know how much I really understood, but it was fun. My Grandfather was a math teacher, and whenever I was bored, I would ask him to give me a problem to solve. That's where my passion for math comes from.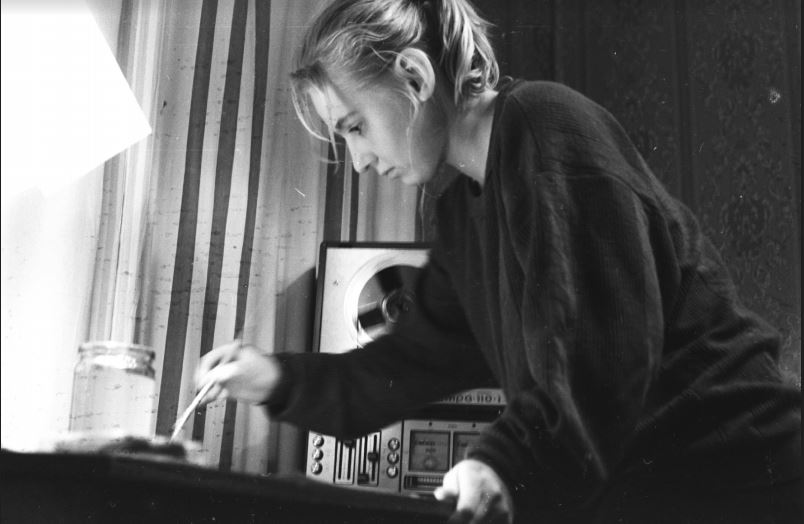 Natalia painting in college, photo by Michael Smetanin
I hear you dabble in painting – tell me about your painting experience?
Of course, I've been messing with crayons, like most of kids do, but it stuck, and I went to an afterschool art program for kids and teenagers where I did painting and drawing and a bit of sculpture. Later, I was a member of and art club in Chicago. I loved it. If you went to a sketch session, it was both challenging and relaxing, the poses change quickly, first ones for 30 seconds, then one, five, twenty, minutes, all the way to an hour. The pace immerses you in the process of seeing and capturing what you see in same flow. In high school I painted watercolor but later switched to oil.
How would you describe your painting style?
I would describe my arts style as something between abstract and realistic – like an impressionist. I like to express what I see, it's not really an expression of my ideas as much as just a picture of what I see. I try to focus on painting from my feelings more, you know, but I like the problem solving it involves.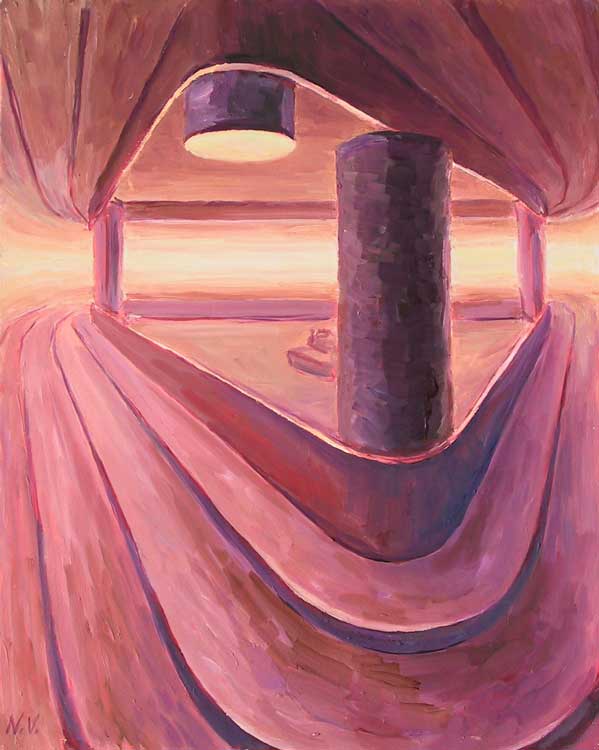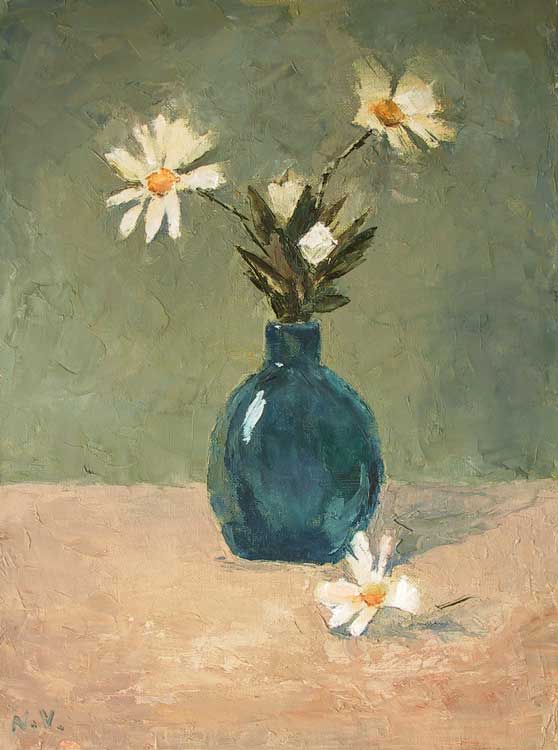 Some of Natalia's Paintings
What degrees do you have?
I was considering studying art in a community college, but physics and math were also interesting to me so I studied that instead. In Russia, I got my undergrad degree in physics and Master in Applied Mathematics, then I had a chance to study in the United States. In the United States I earned a PH.D. in Chemical Engineering - it's a very broad field where you learn a lot about the theory behind the inner workings of engineering as opposed to the applications. Even though my degree was in engineering, all the work I did after graduation was in the applied and computational mathematics. I worked in that field for a while but found that it was very hard to compete for tenure-track positions in math with a degree in engineering. Eventually I found a way to combine my interest in art, design and mathematics when I got a master's degree in Architecture – it was like coming back to my childhood, I guess.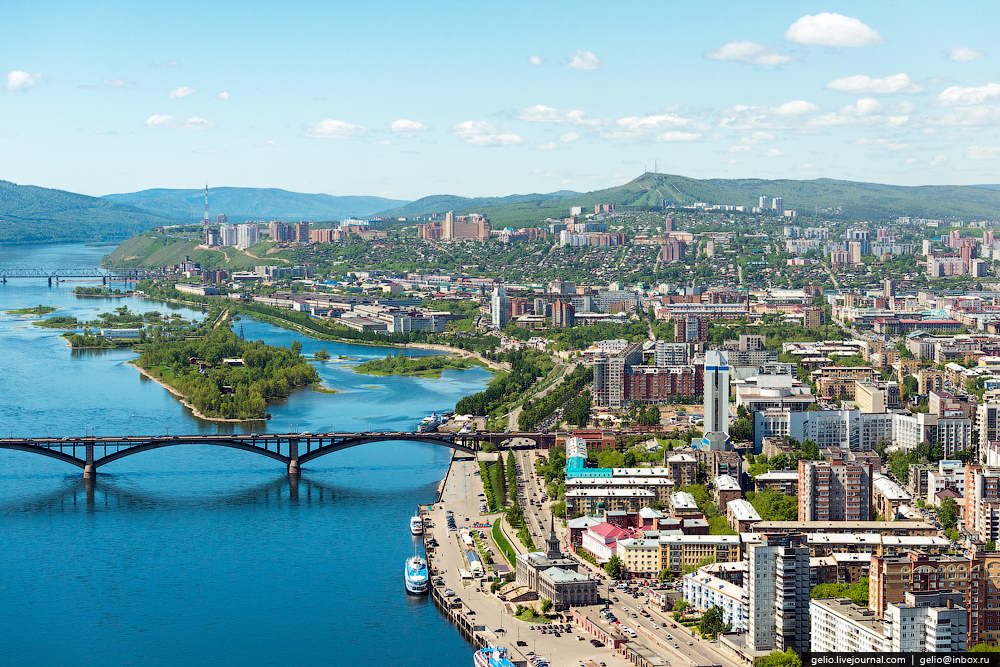 City of Krasnoyarsk in Russia, where Natalia grew up
Wow! That's a lot of degrees! What did you do with the degrees now?
I still help my friends with their research projects. One project, with a friend in Moscow, explores the propagation of a laser light through the atmosphere. Essentially, there are lots of fluctuations in the atmosphere, and when you send a laser of light through it, the laser beam becomes scattered. We are studying how it gets scattered and how to probe the atmosphere to see when it's easiest to pass a signal through. Another research project, with a friend in Israel, is quite theoretical – we are trying to analyze mathematical models for turbulence from the point of view of information theory.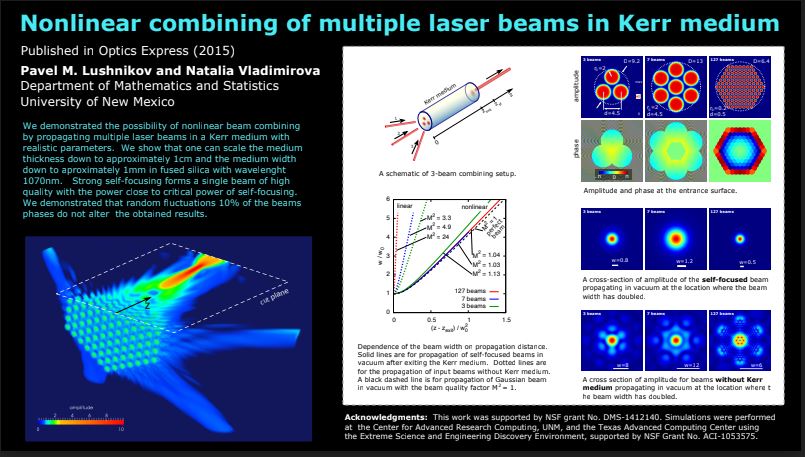 Presentation poster from one of Natalia's research projects.
What does research look like for these topics? Are you conducting experiments?
Mostly I work with equations that describe physical models. I either write computer codes that solve the equations or adapt a specialized software, then I run computer simulations. Even when you have a code ready, to use it you need to understand the parameters, how to select and adjust them, and how they affect the physics and the quality of solution. This needs not only patience, but also experience, which I am trying to pass to younger folks who are going to replace me in these projects.
Do you have any plans for another degree or continued learning?
I would like to study more and do more different things - but I can't afford another degree and another career in terms of lifespan. The good thing is that I don't have to go to school to study, that there are still plenty to learn at my current job, and that there are opportunities my current field.
We have recipes for how to do things, and then there are solutions beyond the recipes. I would love a chance to develop new techniques, tools and designs, and – if I am really lucky - to pull-in the ties from beyond. For instance, I am fascinated by the mystery or art. When and how, a functional design, like a building, becomes an art? Some aesthetical principles have been understood and can be learned and used, some still to be discovered, but there will be something uncatchable, something that makes art art. This is what I want to catch.