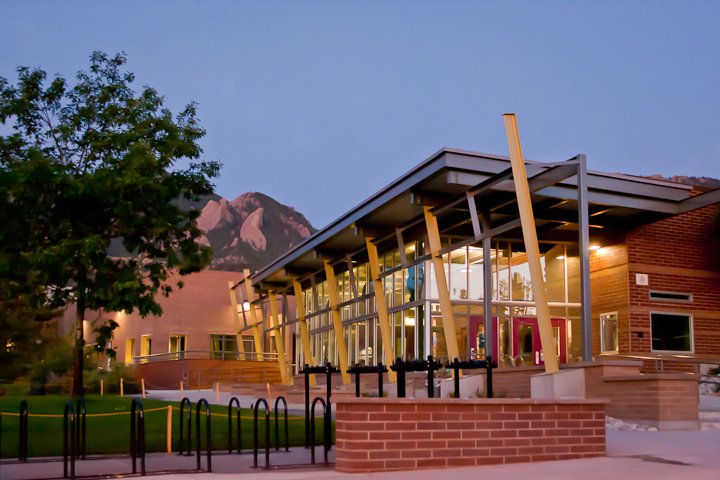 The new Bear Creek Elementary School renovation/addition is now open for the school year!
After a year of careful planning and safe construction around occupied educational spaces, students in Boulder Valley School District will have the opportunity to walk through the new facility. RTA project architect, Michael Riggs says the facility is "designed for kids and community interaction" and intentionally "takes advantage of the spectacular mountain views" of the Boulder Flatirons.
An Open House is scheduled for September 19.
The RTA Education Team for Bear Creek Elementary included: Doug Abernethy (Principal in Charge), Michael Riggs (Project Architect), Rick Taves (Construction Administration), James McConnell (Drafting) and Jessica Ramos (Interior Architecture).
(Photo Courtesy of Jeff Finkelstein)